In 2014 the Galleria Sabauda moved to a new location in the Manica Nuova (New Wing) of the Palazzo Reale. The following comments are based on the former location.
The "Collezione Dinastiche" (Dynastic Collections) contain a number of paintings of Jacobite interest. In the former location of the Galleria Sabauda, these collections were often closed.
In Section II of the "Collezione Dinastiche" (1630-1730) is displayed Anthony Van Dyck's group portrait of the three eldest children of King Charles I - Charles, Prince of Wales (later King Charles II), Mary (later Princess of Orange, and mother of the usurper), and James, Duke of York (later King James II and VII). Queen Henrietta Maria sent this painting of her children to her sister, Christine, Duchess of Savoy. Van Dyck later painted two other versions, one now at Windsor Castle, the other in Dresden; there are also numerous copies, including one of the Turin version at Stanford Hall.1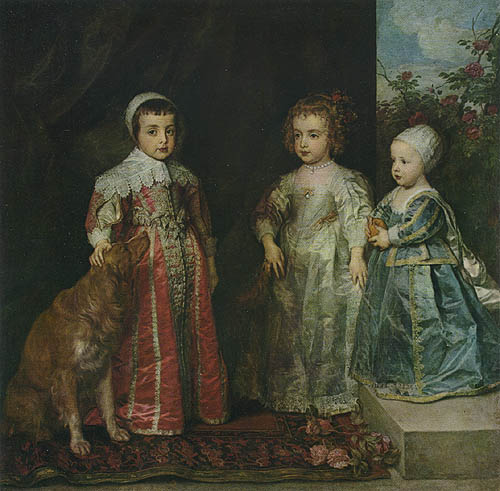 The Children of Charles I
On the wall facing Van Dyck's "Children of Charles I" is a portrait of Charles I by Daniel Mytens and Heinrich Steenwyck.2 Charles stands in an architectural fantasy. The painting dates from 1626, and was presumably sent by Charles I to his wife's brother-in-law, Victor Amadeus I, Duke of Savoy.

Charles I
In Section II of the "Collezione Dinastiche" are also displayed several portraits of the descendants of Charles I through whom the Stuart claim to the English and Scottish thrones passed to the House of Savoy. At the entrance to Section II (if one enters through the main spiral staircase) is displayed a portrait which may be of Charles I's daughter Henrietta Anne, Duchess of Orléans (the portrait has more recently been re-identified as Christine, Duchess of Savoy, elder sister of Queen Henrietta Maria and aunt to Henrietta Anne). Also in Section II are two oval portraits of Henrietta Anne's daughter Anne Marie d'Orléans and her husband Victor Amadeus II of Savoy (the great-grandparents of King Charles IV and of King Victor); the portraits were painted in 1684, and are attributed to Ferdinand Voet.3
In Section III of the "Collezione Dinastiche" (1730-1831) is displayed Giuseppe Mazzola's "The Marriage of Peleus and Thetis" (Le nozze di Peleo e di Teti).4 Mazzola painted this work in Rome in 1789 as an allegory of the marriage of Victor Emanuel, Duke of Aosta (later King Victor) to Archduchess Maria Theresa of Austria. At the top of the painting can be seen a winged figure bearing the combined coats-of-arms of Victor and Maria Theresa.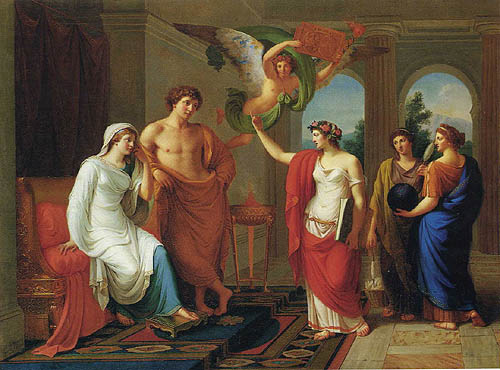 The Marriage of Peleus and Thetis
To the right of the Mazzola painting is a marble bust of King Victor usually attributed to Giacomo Spalla.5 Victor is dressed in military uniform with an ermine cape falling from his shoulders. Over his right shoulder is the sash of an order of chivalry and on his left breast are the stars of the Order of the Most Holy Annunciation and the Order of Saints Maurice and Lazarus. At the centre of his breast hang the insignia of these two orders as well as the Military Order of Savoy.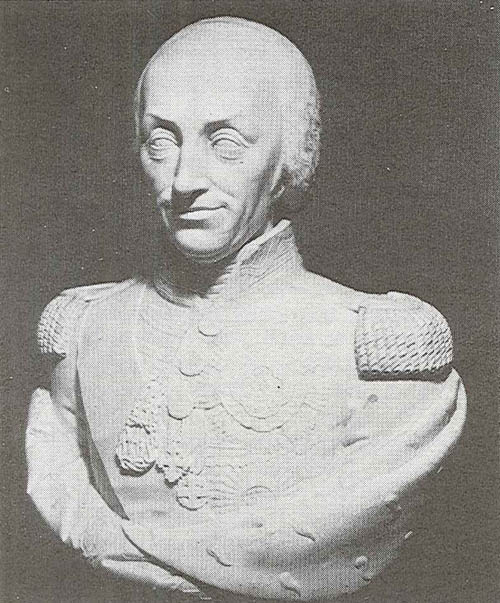 King Victor, by Spalla
Notes
1 Marziano Bernardi, La Galleria Sabauda di Torino (Turin: Edizioni RAI Radiotelevisione Italiana, 1968), 212. Edward Corp, The King Over the Water: Portraits of the Stuarts in Exile after 1689 (Edinburgh: Scottish National Portrait Gallery, 2001), 53.
2 The oil on canvas painting measures 307 cm high and 240 cm wide. Daniel Mytens was born in Delft about 1590, and died in 1647 or 1648. He moved to London in 1618 where he quickly became a leading court painter. He painted a number of portraits of Charles I including one in 1628 now in the collection of Princess Philip of Greece and Denmark, and another in 1631 now in the National Portrait Gallery in London. Heinrich Steenwyck was born in 1580 in Frankfurt am Main, and died in London before 1649. He was an architectural painter, responsible for the backgrounds of numerous court portraits.
3 Each of the portraits measures 71 cm high and 57 cm wide.
4 The oil on wood painting measures 85.5 cm high and 111.4 cm wide. Giuseppe Mazzola was born in Isonzio di Valdugggia in 1748, and died in Milan in 1838; around 1775 he was called to Turin where he painted several portraits of the children of King Victor Amadeus III of Sardinia. In Greek mythology the mortal Peleus was rewarded for his virtue by being given the sea-goddess Thetis as his wife; they were the parents of Achilles.
5 Enrico Castelnuovo and Marco Rosci, Cultura figurativa e architettonica negli Stati del Re di Sardegna, 1773-1861 (Torino: Città di Torino, 1980), II, 562. The bust is 60 cm high, 52 cm wide, and 31 cm deep (excluding the pedestal). Giacomo Spalla was born in Turin in 1776, and died in the same city in 1834. He sculpted two reliefs of King Victor both in Turin, one in the Museo Civico d'Arte Antica and the other in the Museo Nazionale del Risorgimento Italiano.
Image 1 (The Children of Charles I): Bernardi, 213.
Image 2 (Charles I): Onno ter Kuile, "Daniel Mijtens", Nederlands Kunsthistorisch Jaarboek (1969), 55.
Image 3 (The Marriage of Peleus and Thetis): Arte di Corte a Torino da Carlo Emanuele III a Carlo Felice, edited by Sandra Pinto (Turin: Cassa di Risparmio di Torino, 1987), 166.
Image 4 (King Victor, by Spalla): Castelnuovo and Rosci, II, 562.