There is a portrait of the three children of the comtesse d'Artois and another of her eldest son Louis-Antoine both by Anne-Rosalie Filleul.
There is a portrait of the comte de Provence by Elisabeth-Louise Vigée-Lebrun.
There is a portait of the comte d'Artois by Antoine-François Callet.
There is a round portrait of Laure-Auguste de Fitz-James, princesse de Chimay, by Louis-Michel Van Loo.12 Laure-Auguste (1744-1814) was the second daughter of Charles de Fitz-James, 4th duc de Fitz-James (son of the 1st Duke of Berwick and grandson of King James II and VII). In 1762 she married Philippe d'Alsace de Hénin-Liétard, 6th prince de Chimay, who was capitaine des Gardes of the comte d'Artois. Laure Auguste was dame du palais (1770-1774), dame d'atours (1774-1775), and première dame d'honneur (1775-1791) to Queen Marie-Antoinette.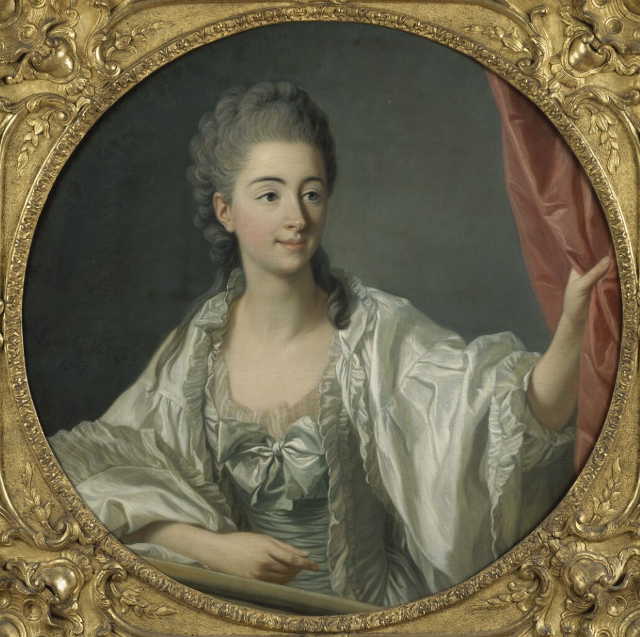 Laure-Auguste de Fitz-James, princesse de Chimay