The town of Novellara is located about thirty kilometes north-west of Modena.
The Museo Gonzaga is located in La Rocca. Among the paintings in the collection is one of Duke Francis IV of Modena (husband of Queen Mary III and II) by Carlo Bolgeri. 1 Francis is dressed in the uniform of an officer of the Austrian Army with the red and green sash of the Order of Saint Stephen of Hungary. Around his neck he wears the badge of the Order of the Golden Fleece. On his breast he wears the stars of three orders of chivalry. The portrait is similar to one in the Museo del Tricolore in Reggio.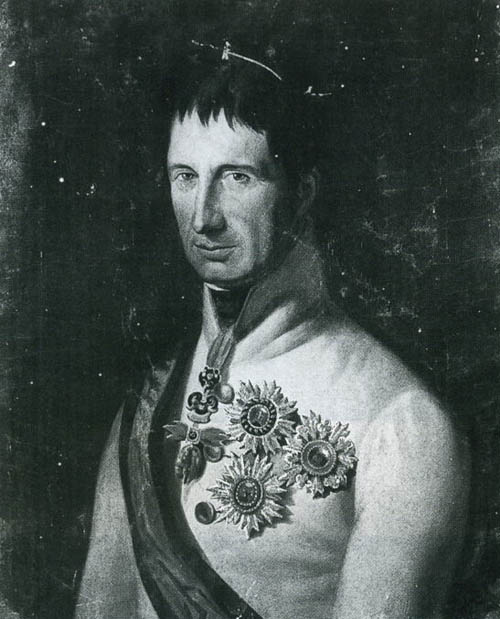 Duke Francis IV of Modena
---
Notes
1 Alfonso Garuti, Novellara: La Rocca e il Muso Gonzaga (Boogna: Calderini, 1997), 54. Carlo Bolgeri was born in Novellara in 1742 and died there in 1824.
Image 1 (Duke Francis IV of Modena): Garuti, 54.